Pinshard 1.4 includes iOS 15 goodies and some improvements to tags.
iOS 15 goodies - swipe-able menus and search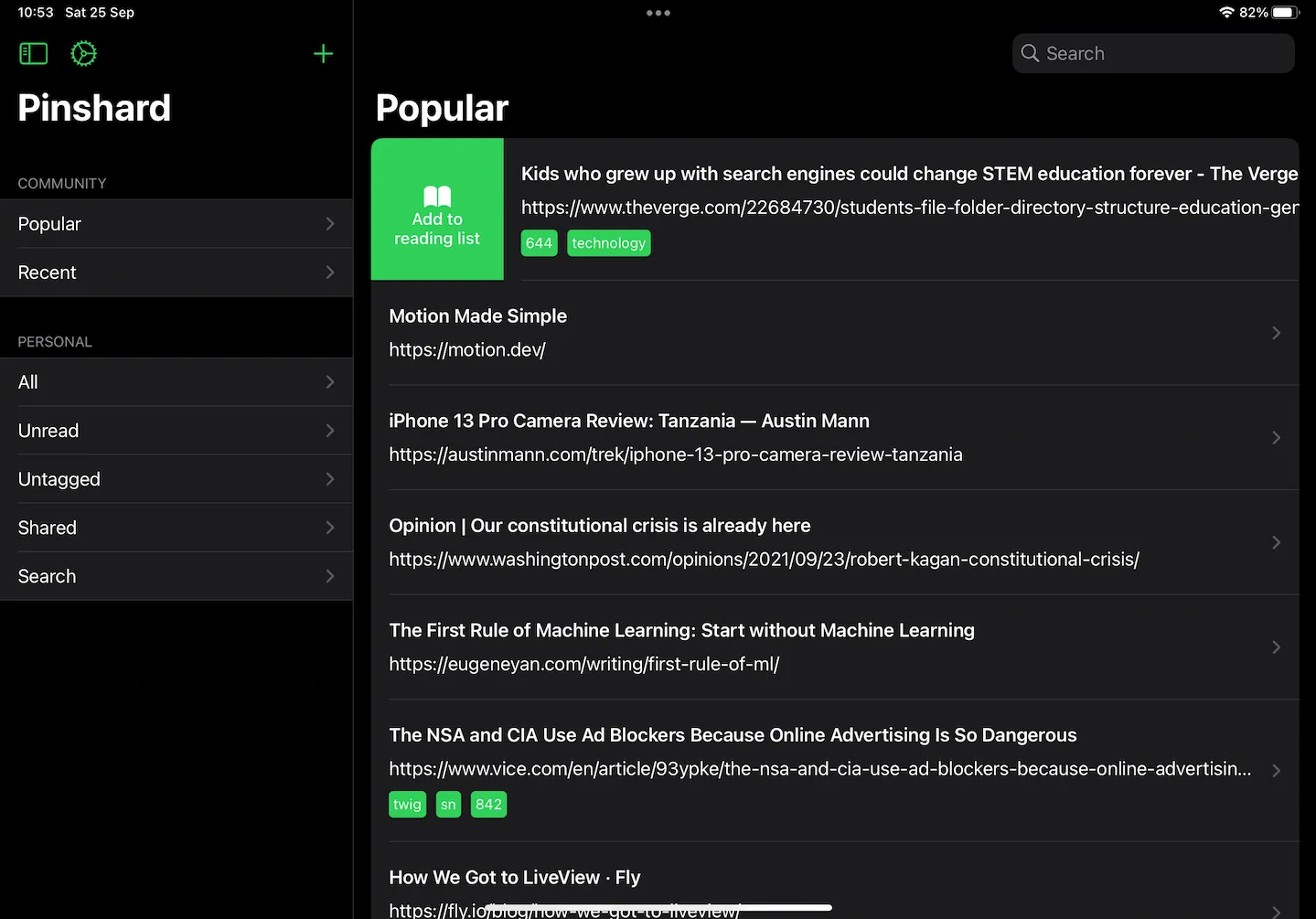 As I've mentioned in previous posts, Pinshard is built in SwiftUI, Apple's latest framework for building GUI's declaratively.
Up until recently (iOS 15), it was really hard to get swipe menus working which is something I've wanted from the very beginning.
Search was also quite difficult to get right in some situations (Unfortunately made it near impossible to get a nice looking search in feeds at the time).
Fortunately if you've updated to iOS 15 you'll be able to benefit from these two features.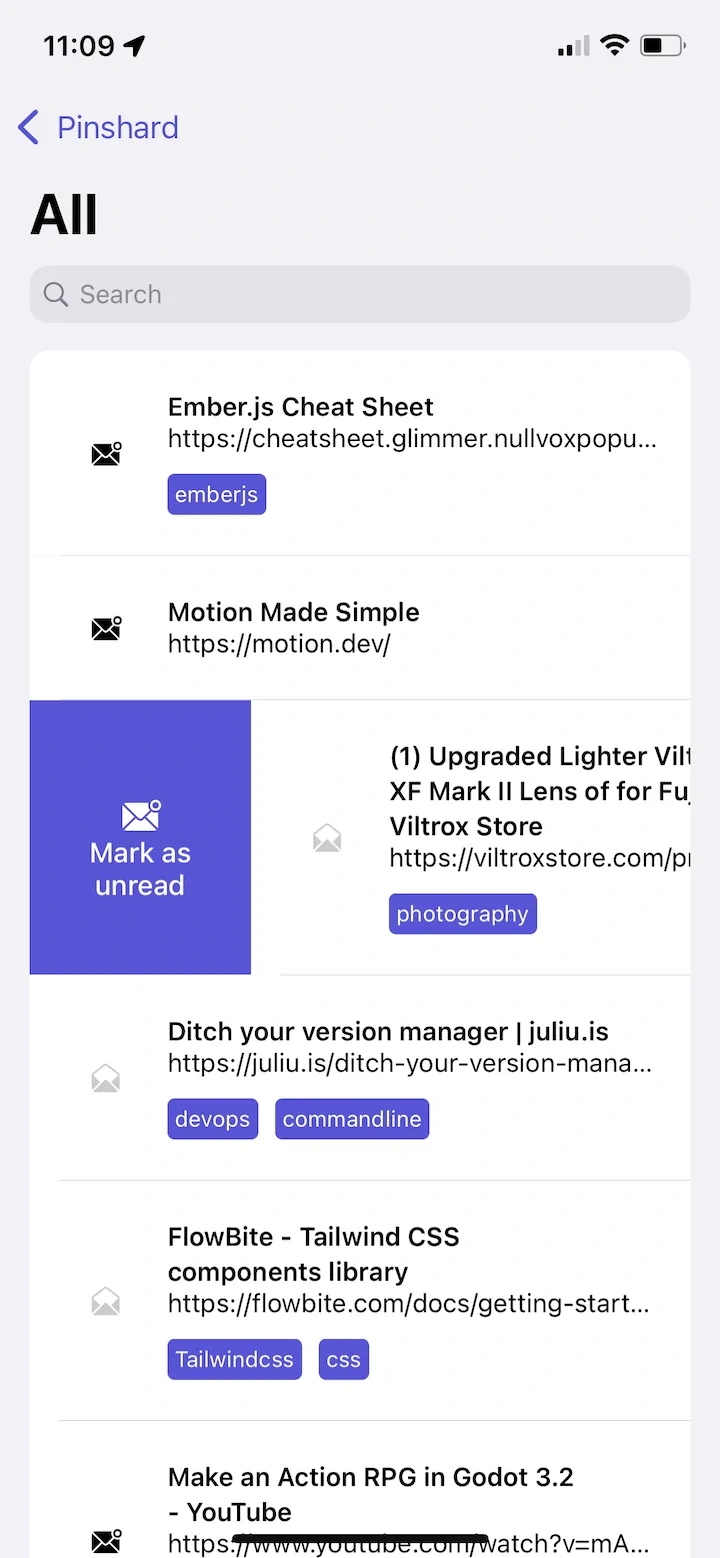 In the Popular and Recent feeds, you can conveniently swipe to add to reading list.
In the personal feeds, you can now toggle marking as read by swiping right, or swipe left to delete.
Swiping down on iPhone will bring the search text field into view. On iPad it shows in the top right of the toolbar.
Enjoy!
Tag improvements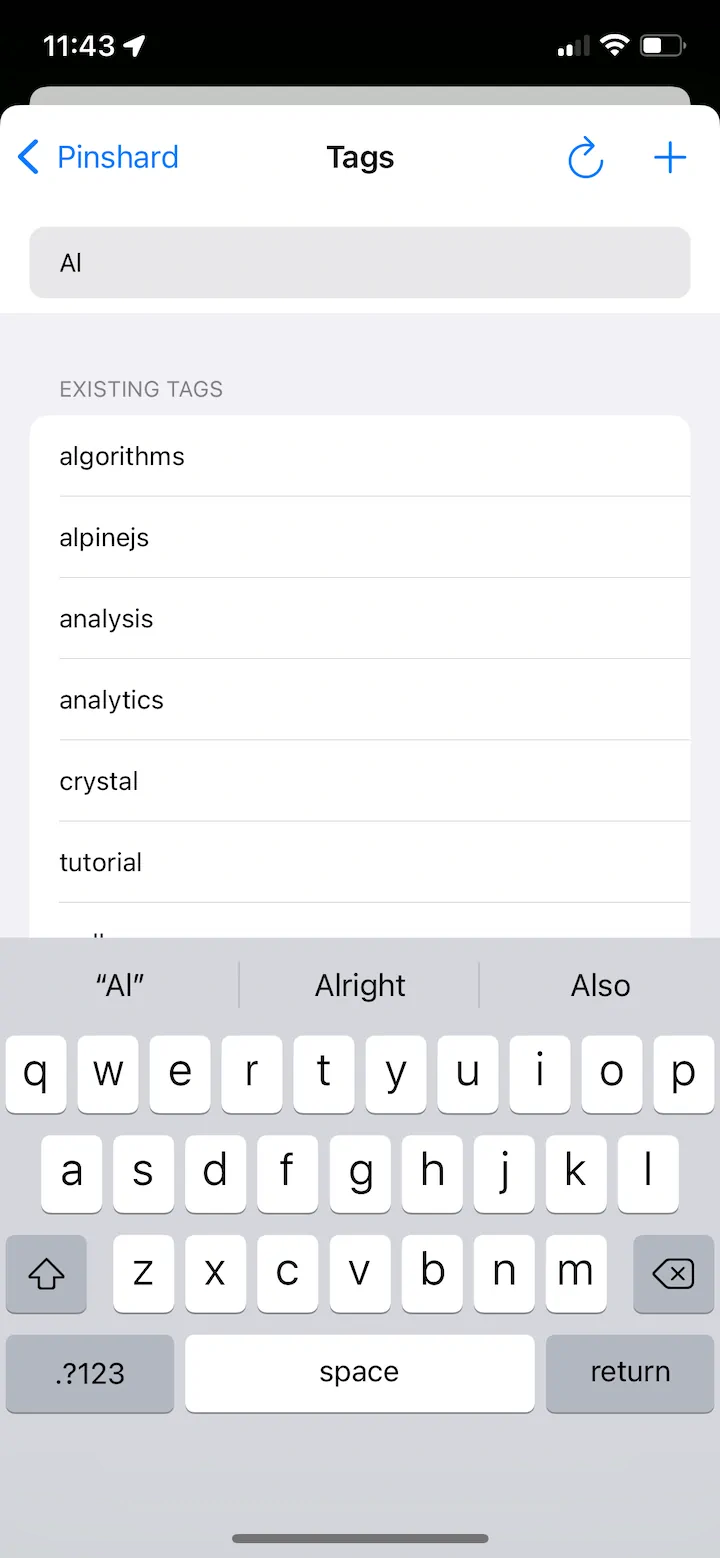 As suggested by @ralph on the forums, tag search is now case-insensitive.
In addition, it came to my attention while using the app that the tags weren't updating in the share extension. You can now force refresh them if you ever think that there's a tag missing.
Stability and bug fixes
Apart from the above changes, it's mostly internal refactoring and stability improvements.
Now that iOS 15 is out in the wild, I'm hoping to take advantage of the new features with future updates!