Pinshard 1.3 includes overriding the iOS colour scheme, dark reader mode, and live updating the reader settings.
Dark reader mode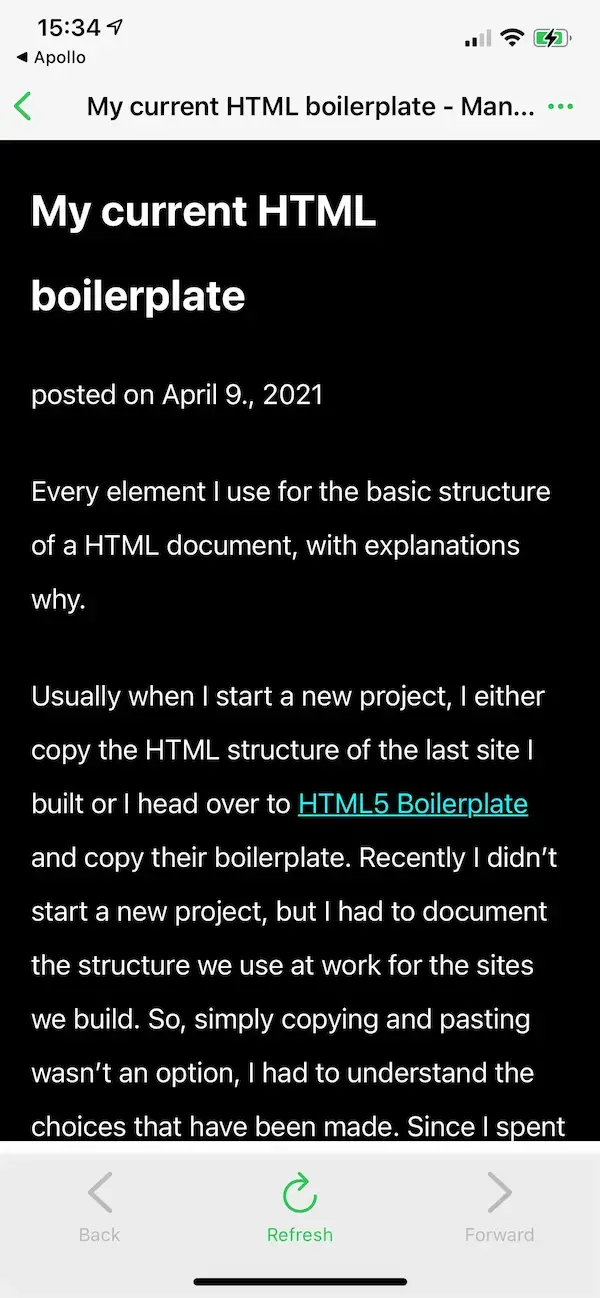 One of the last customisations I wanted to add to reader mode was the ability to use a dark theme–so here it is!
Override system colour scheme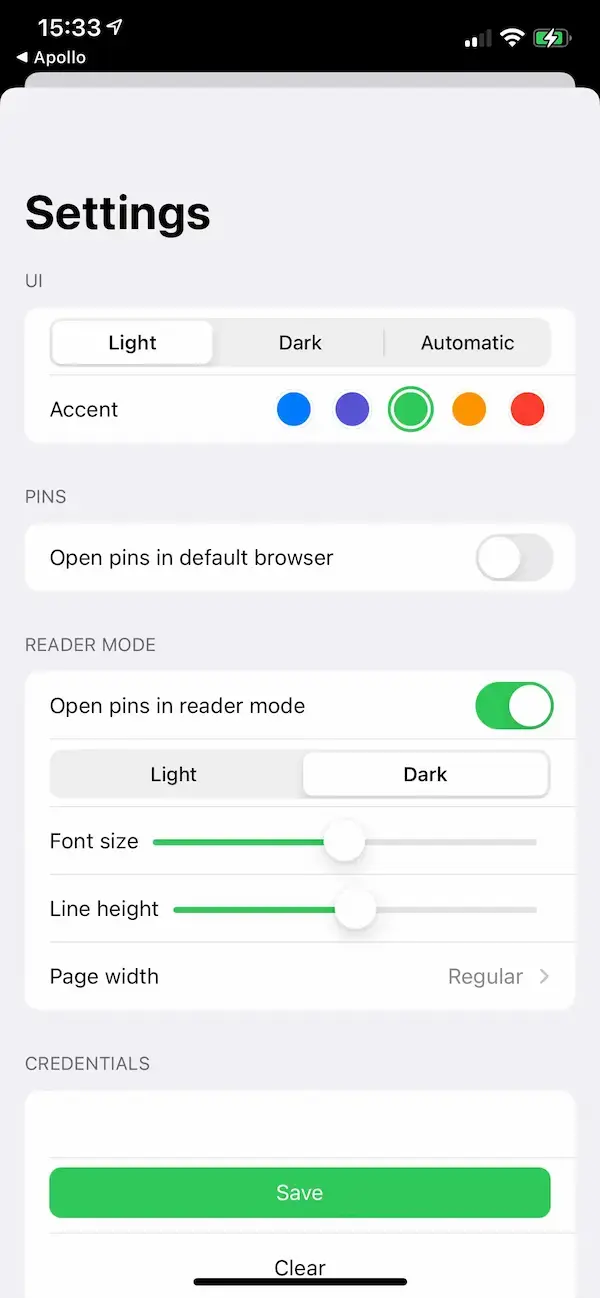 Pinshard now lets you choose your preferred colour scheme: light, dark or automatic. Note that to use automatic you will need to restart the app for changes to take effect.
Live update reader mode settings
In the image above, the app is open twice on an iPad (side by side, settings on the left and reader mode on the right).
When changing the settings in the left app, these settings update in real time in the app on the right.
This can be done with a single open app, but it's easier to see with a second one to the side! Of course, on iPhone you can't have the settings open at the same time as reader mode, so this feature only really effects iPad users.
Bug fixes
This update includes several fixes: the add/edit tag modals not adhering to the preferred accent colour, a bug that caused the tag menu to occasionally crash, and an issue with horizontal iPads not correctly showing the "add tags" view correctly.