Pinboard Safari Extension for MacOS, a brand new website, and a bugfix update for the iOS app.
Safari Extension for MacOS
I'm pleased to introduce a new Safari extension for MacOS. This extension makes it convenient to add new pins from within Safari.
It includes the ability to edit the title, add tags, and configure the shared/read later options.
It also pulls existing tags from your account, making it convenient to re-use your existing tags.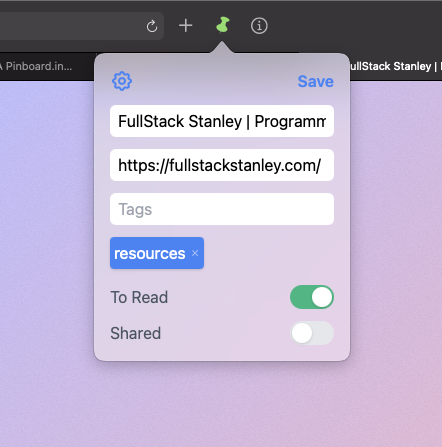 The extension is available for $0.99 in the MacOS App Store.
Brand New Website
Although the old website did its job fine, I wasn't quite satisfied with it.
The website is built in a Zola (static website builder for Rust) and I originally used a pre-made theme called Juice.
Since building it I've invested in TailwindUI and decided to remake the website using the marketing components.
So if you're reading this you'll be seeing the new website! For reference, here's how the old website looked.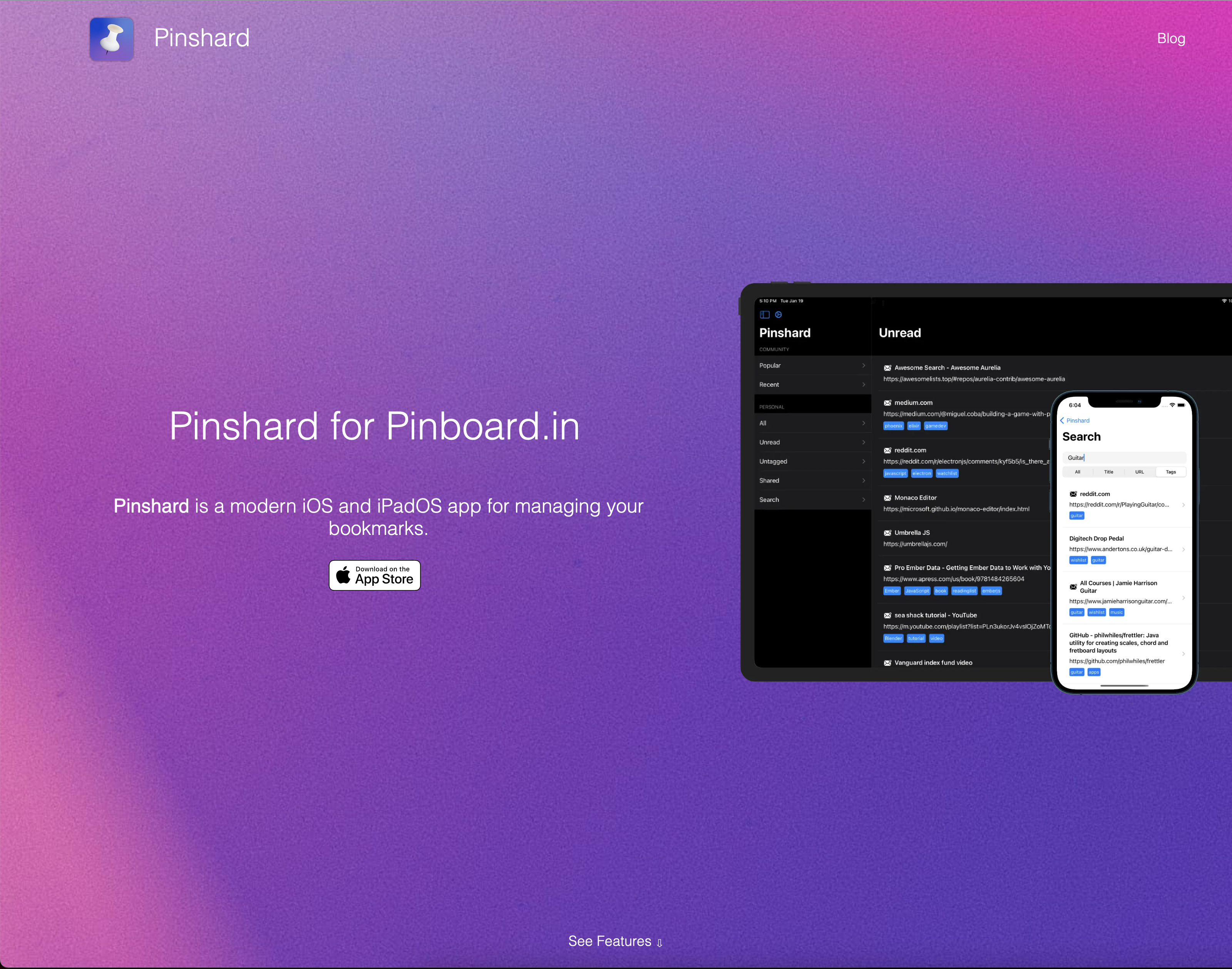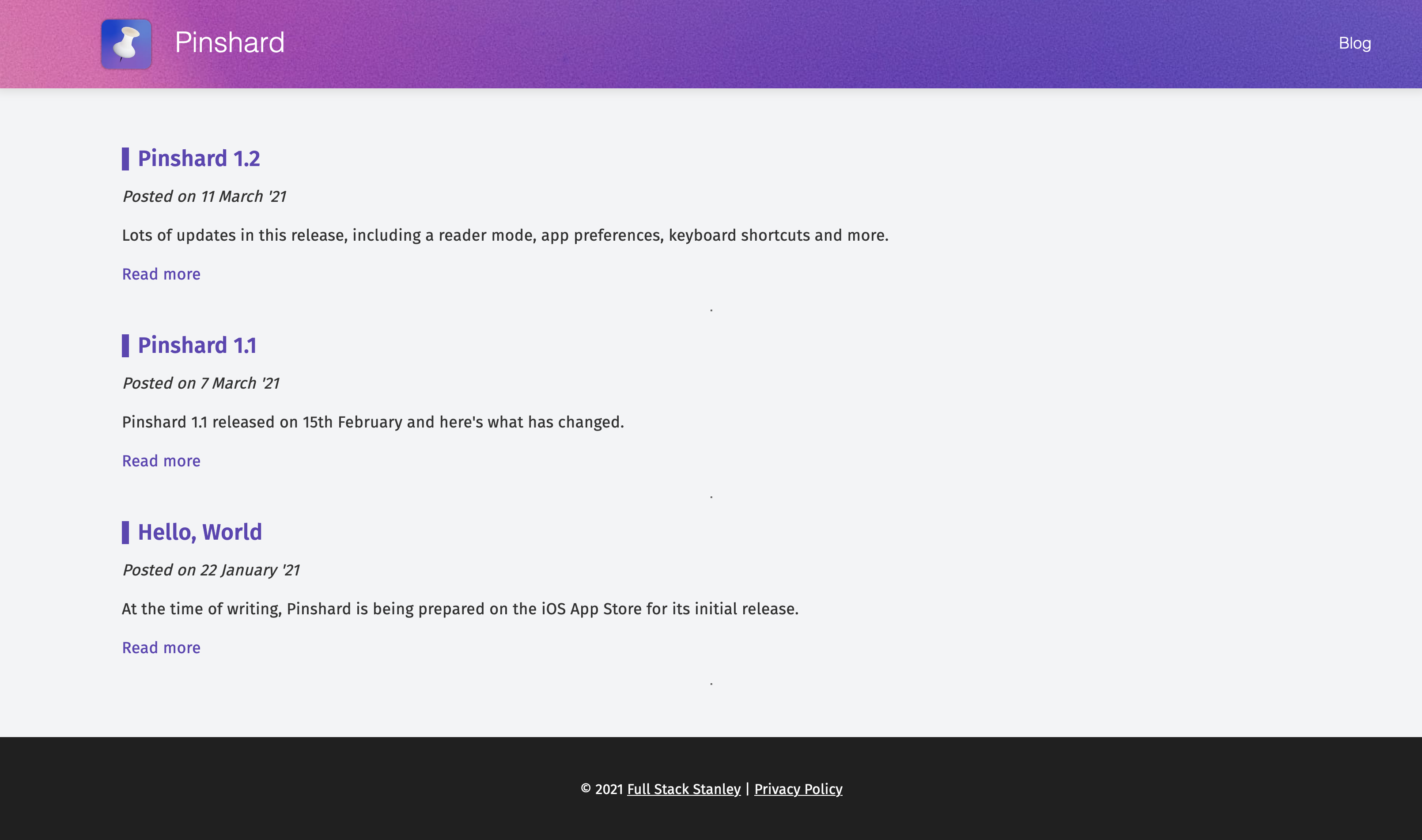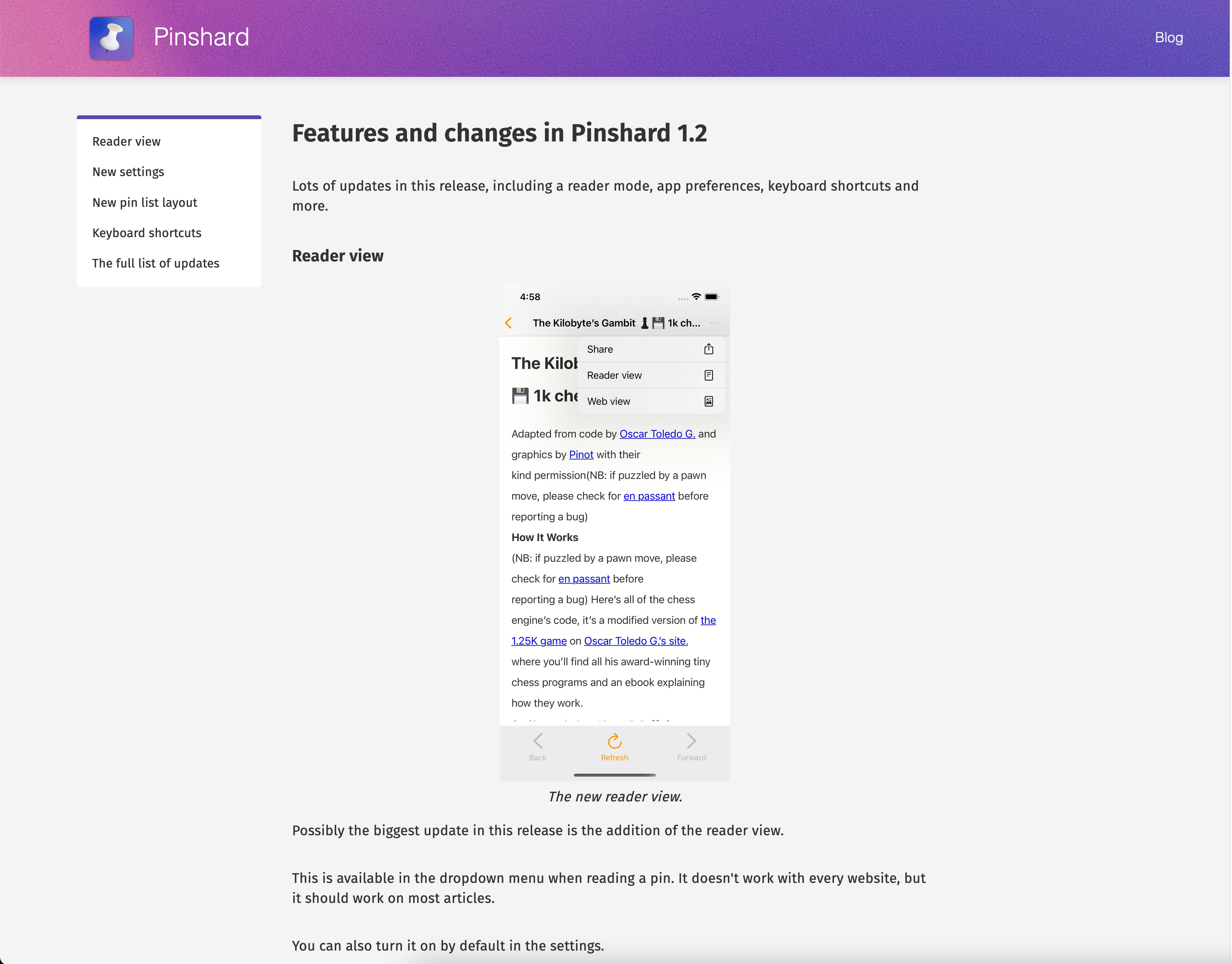 Pinshard 1.2.2 Released
A minor update for Pinshard while I work on the website. This one fixes an issue where pressing the … icon on the pin viewer page didn't always register. It also adds some more spacing between paragraphs in Reader View.